2 4-Point Harness Racing Harness Quick Release Seat Belt Fit for any Seats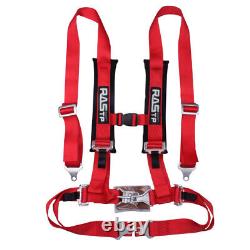 Item Width : 2inch Material Type : nylon Special Features : Universal Surface Finish : High Grade Strap Nylon Belts 2 Width Type : Racing Harness Made Material : High Grade nylon straps with snap in buckle External Testing Certification : E-mark. Package Included:(The color and number as you choose).
All items are Brand New unless stated otherwise on the listing. We sell DIY (Do It Yourself) Items with a few exceptions. We take no responsibility in teaching you how to install. Professional installation is strongly recommended.

---