Seat Belt Race Safety Harness Black 4-Point Snap-In 2-Inch Lap Shoulder UTV 2X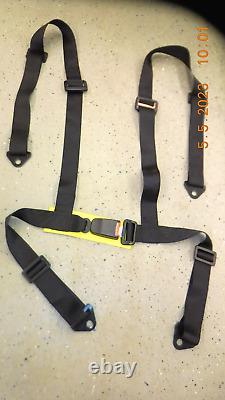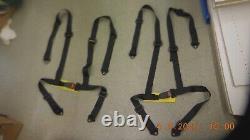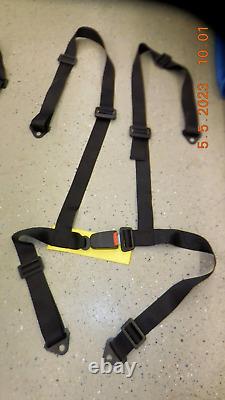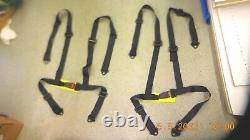 These high-performance street harnesses are designed for weekend racers and hobbyists. Crafted from high-quality fabric and fitted with durable fasteners, each harness restrains the body for added safety and protection. These 4-point street harnesses are. Made with 2-inch straps that attach to the frame using bolts (not included).
Each strap attaches to the floor or frame giving the harness an even pull when needed, in the center is a durable quick-release buckle. These safety harnesses are intended for racing or sporting vehicles, UTV's, short track race cars, airplanes.
Harnesses are not applicable nor intended for street or highway use. 2 inch lap and shoulder belts. Durable fastener brackets to secure all straps to the floor or frame of the body.

---